AuditVisor provides specialized training and development services. Seminars on internal control, risk management, governance, and updates to IFRSs and ISAs are frequently held. We also provide preparation courses for international certifications such as the CIA, CPA, CMA.
CIA Review Course­­ for Part (1)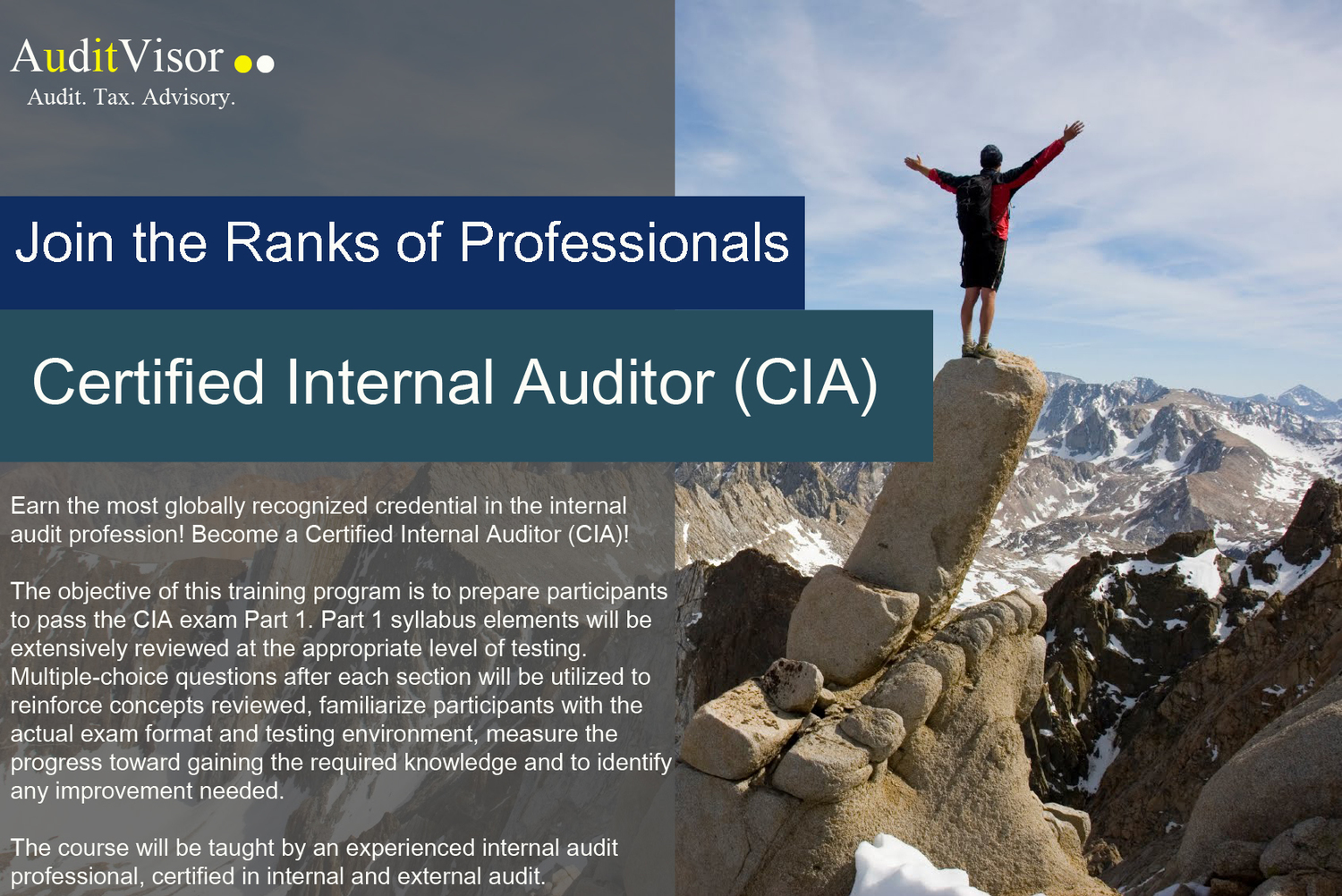 Earn the most globally recognized credential in the internal audit profession! Become a Certified Internal Auditor (CIA)!
The objective of this training program is to prepare participants to pass the CIA exam Part 1 (Internal Audit Basics). Part 1 syllabus elements will be extensively reviewed at the appropriate level of testing. Brief cases and multiple-choice questions after each section/chapter will be utilized to reinforce concepts reviewed, familiarize participants with the actual exam format, and provide an environment to practice solving exam questions within allowable time. Pre-tests and post-tests will also be utilized to measure the progress toward gaining the required knowledge and to identify any improvement needed. The course will be taught by an experienced internal audit professional, certified in internal and external audit. For more information, please refer to the below brochure.
COSO Internal Control Integrated Framework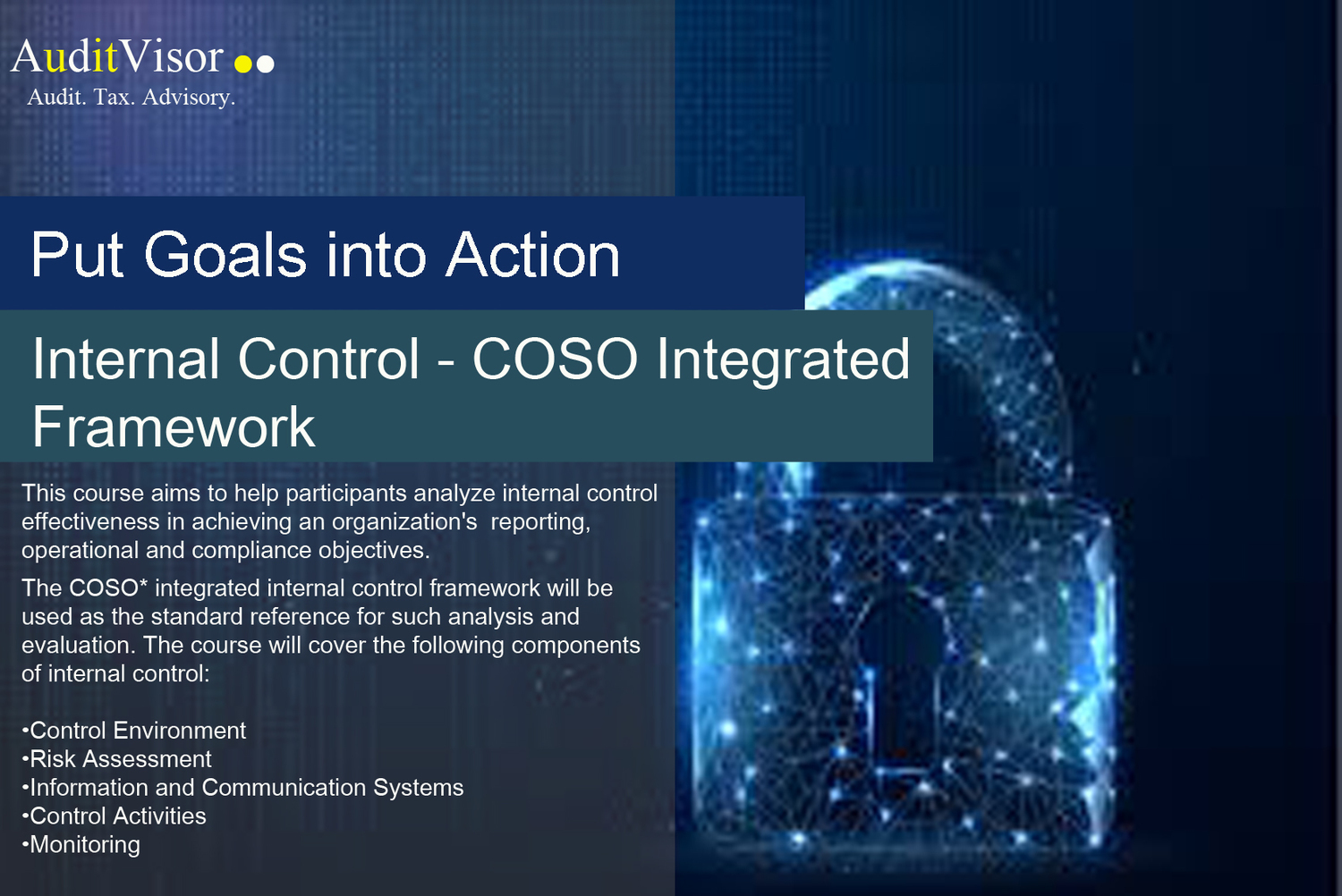 COSO internal control is the most recognized framework in the world for designing, implementing, and conducting internal control and assessing the effectiveness of internal control to the achievement of the organization objectives. The COSO framework was set by leading professional organizations including the AICPA, IIA, IMA, and AAA.
This course aims to help participants analyze internal control effectiveness in achieving an organization's reporting, operational and compliance objectives. The COSO* integrated internal control framework will be used as the standard reference for such analysis and evaluation. The course will cover the following components of internal control:
· Information and Communication Systems
Illustrative tools and application cases will be utilized to analyze each component of the framework.  Recommendations to strengthen internal control will be evaluated from a cost-benefit analysis.
­­Financial Accounting in English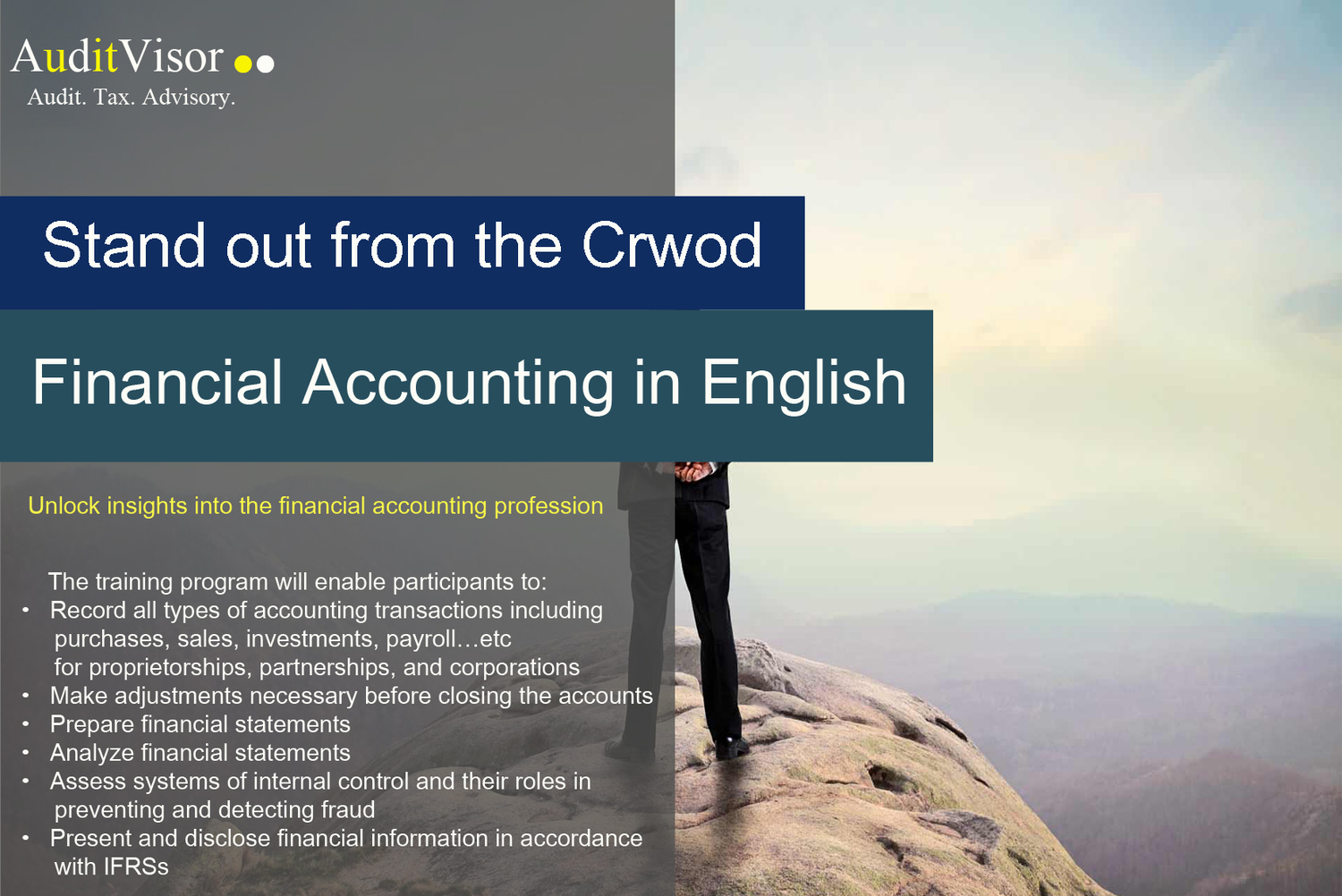 Unlock insights into the financial accounting profession
Financial Accounting explores accounting concepts, principles, and practices underling the preparation of financial statements and unlocks insights into business financial performance. Discover how managers, analysts, and entrepreneurs leverage financial accounting as a business decision-making tool.
The training program will enable participants to:
· Record all types of accounting transactions including purchases, sales, investments, payroll…etc for proprietorships, partnerships, and corporations
· Make adjustments necessary before closing the accounts
· Prepare financial statements
· Analyze financial statements
· Assess systems of internal control and their roles in preventing and detecting fraud
· Present and disclose financial information in accordance with IFRSs