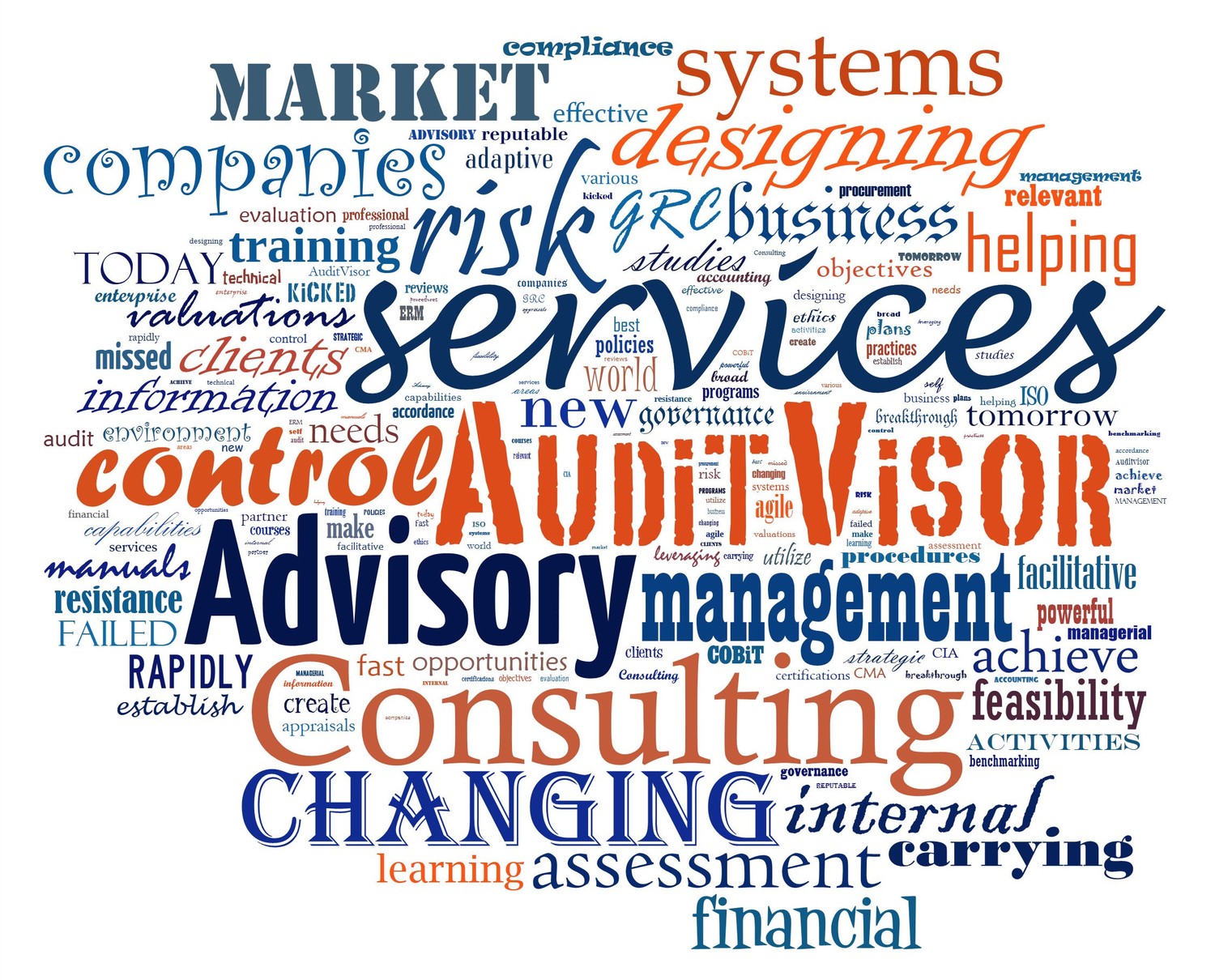 The world is changing rapidly and today capabilities are not up to tomorrow needs. Many powerful companies that missed out on learning have been kicked out of the market or failed to achieve a breakthrough because of their resistance to change. Advisory services will make your company more agile and adaptive to the fast-changing environment. We help our clients achieve their strategic business objectives, create new businesses, utilize new opportunities, manage risks, and design effective internal control and risk management systems.
Advisory services include:
Governance, risk and control (GRC) consulting:

These services include designing policies and procedures relevant to GRC, helping clients establish internal audit activities, assessment of ethics and compliance programs, consulting on and evaluation of enterprise risk management (ERM), leveraging information systems governance and risk assessment in accordance with best practices (e.g., COBiT, and ISO).
Valuations and appraisals:

These services include carrying out business valuations, business plans, and financial feasibility studies (technical and market feasibility studies will be carried out by our reputable partner companies).
Designing financial and managerial information systems:

These services include designing accounting manuals, and procurement manuals.
Training and facilitative services:

We provide a broad range of training and facilitation services on various areas including internal control, risk management, control self-assessment, and benchmarking. We also provide reviews courses for professional certifications such as the CMA, and CIA.